On the way to Churchill
A diary of RSA's trip to Churchill with WWF-Canada, to witness the impacts of climate change on the Arctic. The account is written by Nick Creatura (CFO of RSA Canada), Adrian Hall (Director of Personal Speciality Insurance and Corporate Communications of RSA Canada) and Sylvie Paradis, an RSA employee, winner of the eco-idea competition organized internally by RSA.
After months of planning, we're on our way – the plane is taxiing and I'm en route to Winnipeg! From there we'll be flown to Churchill, and from there taken on an ice-tundra buggy to see the polar bears. I've packed my parka, boots and thermal wear – all set! Now I'm reading up on what's in store for the next 4 days with WWF.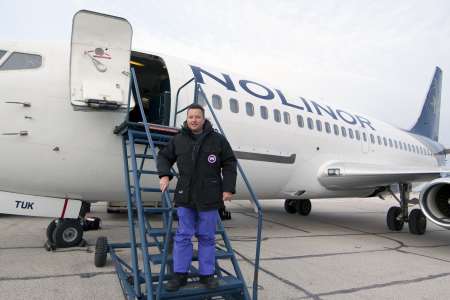 Our agenda is action-packed and I'm impressed by the calibre of folks we'll be meeting with – some of the top global WWF scientists: Pete Ewins and Geoff York along with Dr Amstrup (who has conducted research on all aspects of polar bear ecology for the past 24 years), and Dr Derocher, who was recently Chair of IUCN Polar Bear Specialist Group. All four scientists have deep and detailed experience. I'm really looking forward to spending time with them and to hear what WWF is doing with research on examining how global warming is impacting polar bears.
Many colleagues have been asking, "Why are you going to Churchill? And wow – good luck with the arctic weather!" WWF and RSA are working together to raise awareness of vulnerability in the Arctic region due to increasing human activity and climate change. In researching for this trip, I found out that the ice cover in the Arctic is already less than half what it was when records began, and within ten years could almost be gone in the summer months. Hard to believe!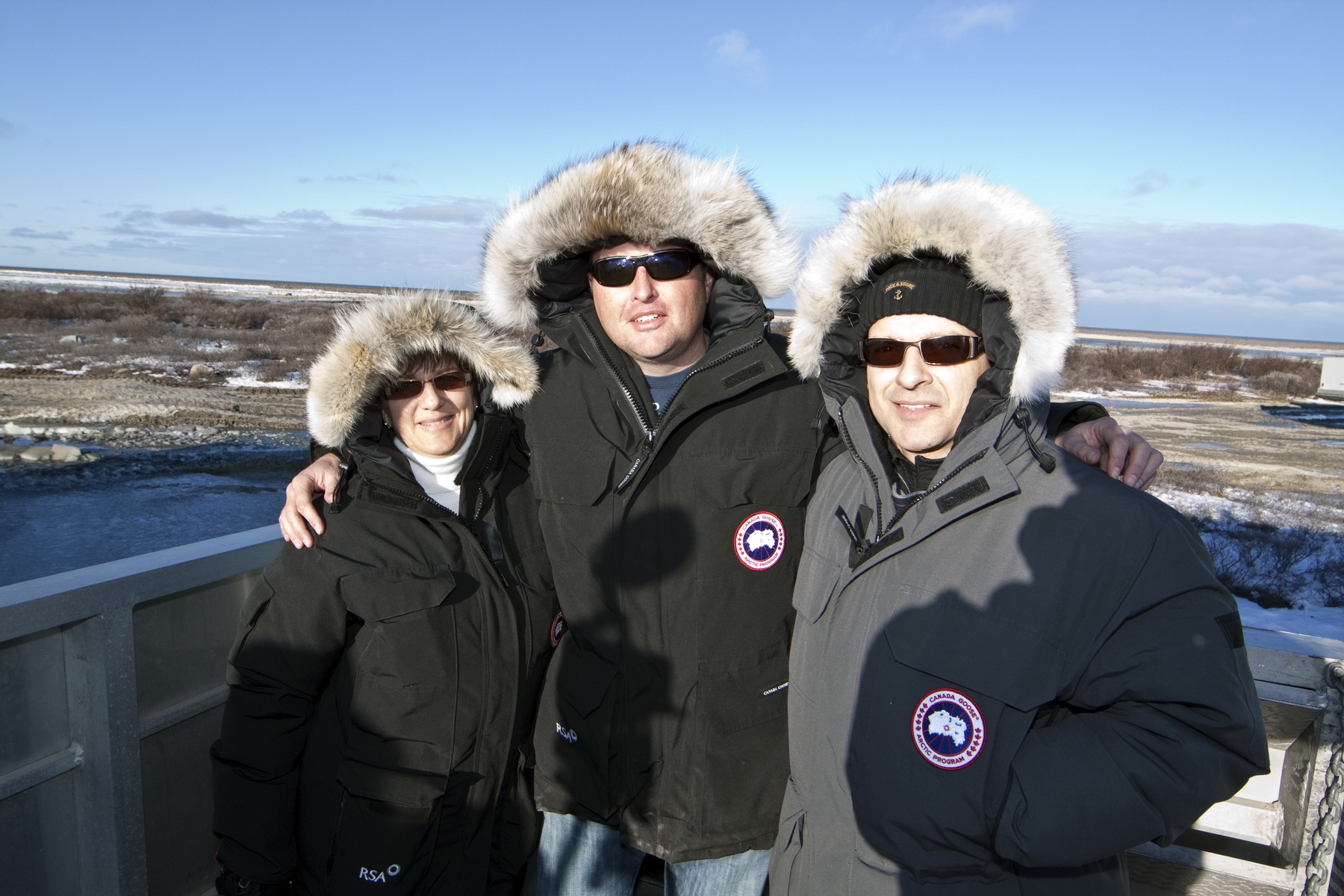 RSA is going so we can see first hand the dangers of climate change as polar bears are early-indicators of global warming dangers. Most climate scientists agree that the increased greenhouse gas emissions produced by industrialized societies are causing global temperatures to rise. Knowing the facts is an essential first step in tackling the problem. That's why education has a vital role to play in the fight against climate change. It's essential that people of all ages are encouraged to join the struggle to address the causes and effects of global warming.
This trip is an education campaign – tell the story at home, with your friends, with your colleagues. We need to change the way we live – our planet is not big enough to environmentally sustain our living habits.
Over the course of the next 4 days you will hear from Nick, Sylvie and me on what we experience and learn.
I am looking forward to meeting our co-travellers tonight from Coca Cola, Loyalty One, Leo Burnett and WWF.
We'll keep you posted!
The opinions expressed in this blog are the opinions of the individual author and do not represent the opinion of RSA or its affiliates.